February 06, 2018

National Public Safety Telecommunications Council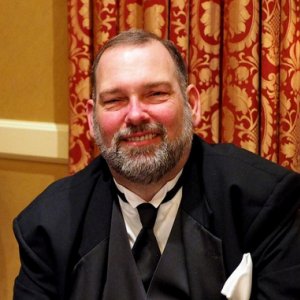 Celebration of Life for Tom Sorley.
Tom Sorley passed away on Saturday, February 3. Tom was a valued leader with NPSTC, formerly serving as the Chair of the Technology and Broadband Committee for many years, and his presence will be greatly missed in our community. We benefited from knowing him, being challenged by his intellect, and enjoying his humor. We are all profoundly impacted by this loss. His contributions to public safety will be felt for decades.
The Celebration of Life will be held Sunday, February 11, at the Nathanial Center for Cultural and Biblical Education. The address is 804 Russell Palmer Rd. Kingwood, TX, 77339. The service will start at 6:00 p.m. and end at 8:00 p.m. CT. The Center will accept flowers all weekend. The family suggests the Alzheimer's Foundation if anyone wishes to make a donation.
Tom was the Deputy CIO/Deputy Director, IT Public Safety at the City of Houston, Chair of the Public Safety Advisory Committee (PSAC) of FirstNet, and a member of SAFECOM. He was a recipient of the NPSTC Richard DeMello Award, which is presented each year to one individual in public safety communications who has demonstrated the highest levels of personal and professional conduct and performance in the local, state, and national public safety communications arena. He led the deployment of Houston's $130 million
P25
system and a city-county
interoperability
initiative, and played a key role in Houston's communications efforts in the aftermath of Hurricane Harvey hitting the city last fall.
Urgent Communications
reports, "Sorley began his public-safety-communications career more than 30 years ago, working in the 911 center for the city of Orlando, according to Marilyn Ward, who worked in the Orlando 911 center at the time and is now the Executive Director of the National Public Safety Telecommunications Council (NPSTC). Sorley's natural technical savvy quickly became obvious, and "was instrumental" in writing requirements for the center's first computer-aided dispatch (
CAD
) system, Ward said. "It was natural; this guy was brilliant," Ward said during an interview with
IWCE's Urgent Communications
. "He was off-the-charts smart."
"Sorley was promoted to the 911 center's shift supervisor, but he was moved to the radio-manager position as the city of Orlando built its 800 MHz LMR system. In 2000, Sorley became the radio manager for Orange County, Fla., where he improved and regionalized the county's LMR network prior to moving to Houston just over a decade ago, Ward said. Although not an engineer, Sorley was known for his technology expertise, which he coupled with a quick wit and the ability to explain even difficult concepts to non-technical people. "That was his biggest strength: explaining to people the most technical things, so that you understood what it was about," Ward said. "That was to me, one of his absolutely best qualities. He could take the most difficult situations – technology or whatever – and make it so anybody could understand it. It served us all very well over the years."
In 2015, NPSTC selected Tom as the recipient of the Richard DeMello Award, which "recognizes an individual in public safety communications, who has demonstrated the highest levels of personal and professional conduct and performance in local, state, and national public safety communications."
At the time of the 2015 award, NPSTC said, "You are receiving this award in recognition of your personal dedication, professional leadership, and devotion to improving local and state public safety communications nationwide. You bring over 25 years of experience as both an advocate for public safety telecommunications issues and as an administrator in public safety telecommunications, from your early days of service in the Orlando, FL, Police Department's 9-1-1 Center to your current role as Deputy Director for radio services in Houston, Texas, the fourth largest city in the nation."
"You have chaired several local and state industry panels and committees. You served as Executive Council Representative for the Association of Public-Safety Communications Officials (APCO) International and have chaired chapter, regional, and international conferences for the group. You were an active participant in the Software Defined Radio Forum as a representative of NPSTC and served as Governing Board Vice-Chair for the Department of Homeland Security Project 25 Compliance Assessment Program."
He was a "thought leader" in public safety communications and a beloved man. Thank you, Tom, for your outstanding service in the public safety communications community.
Join Us on Social Media
NPSTC Outreach News and Related Public Safety News are now available on NPSTC's blog.
Click on the orange icon above to check it out.