Welcome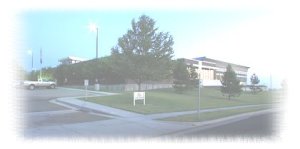 The National Public Safety Telecommunication Council (NPSTC)
will be holding its next in person meeting in Salt Lake City, Utah. Come be a part of improving public safety communications and interoperability through collaborative leadership. Together we can create one unified voice for public safety.
NPSTC Meeting
September 6 & 7, 2012
Utah Communications Agency Network (UCAN) Office
5360 South Ridge Village Drive (5885 West)
Salt Lake City, UT 84118
Registration for this meeting is closed.
NPSTC will have a room block set up for the Marriott City Center as soon as we receive final approval of travel reimbursement.
Marriott City Center
Below you will find some helpful information about the meeting, Salt Lake City, UT, and area transportation.
Weather
The average temperatures for September in Salt Lake City are very moderate. The highs are usually in the upper 70's with evening lows in the upper 50's.
Transportation
The Marriott City Center does not provide shuttle service
.
Shuttle services from SLC Airport, reservations required: http://www.slcairport.com/limos.asp

Cabs in SLC:

Estimated taxi fare: $25 one way
Yellow Cab: 801-521-2100
Ute Cab: 801-359-7788
City Cab: 801-363-5550
If you have been approved for invitational travel, please click
here
.
If you have any questions, please contact the Support Office at
(866) 807-4755
or at
support@npstc.org
.