Welcome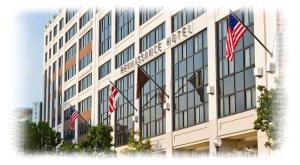 The National Public Safety Telecommunication Council
(NPSTC)
will be
participating in a panel presentation at the APCO Broadband Summit & Expo 2014 in Washington, D.C
. Please join us in improving public safety communications and interoperability through collaborative leadership. Together we can create one unified voice for public safety.
Location
Renaissance Washington, D.C. Downtown Hotel
999 Ninth Street NW
Washington, D.C. 20001
202-898-9000

APCO's Annual Public Safety Broadband Summit & Expo provides a forum for technology experts, policy leaders, industry partners, wireless service providers, and public safety professionals to discuss timely issues affecting the deployment of the FirstNet nationwide public safety broadband network. This year's Summit will focus on the latest progress of FirstNet, innovations in public safety mobile apps, cybersecurity, and developments in LTE and broadband technology.

Please see the APCO Broadband Summit & Expo 2014 website for more information.
NPSTC Panel Presentation: Broadband Public Safety Requirements Update
Presenters: Harlin McEwen, Paul Patrick, Barry Luke, and Andy Thiessen
Session Date: Tuesday, May 6, 2014
Session Time: 2:00 - 2:45 p.m. EST
Session Room Location: TBD
Registration for this meeting is closed.
Speakers:
Harlin McEwen, Paul Patrick, Barry Luke, and Andy Thiessen
PANEL: Broadband Public Safety Requirements Update
A panel presentation on the public safety broadband requirements currently under development by the National Public Safety Telecommunications Council (NPSTC) with a question and answer session for attendees.
The presentation will include the following updates:
1. 700 MHz Broadband, Public Safety Requirements at FirstNet Launch (update: finalized, submitted to PSAC, and to FirstNet and available on NPSTC web site)
2. Broadband Applications for EMS presentation
3. Public Safety Quantitative Launch Requirements project
4. Console LTE Project
5. Public Safety Messaging
6. Public Safety Telephony
7. Public Safety Grade
8. Public Safety Qualitative Requirements - Year 1 to Year 3
NEW: Virtual audience may send questions to attend@npstc.org and we will address them during the Q&A portion of each presentation.
If you have any questions that do not require an answer at the meeting, please contact the Support Office at
support@npstc.org or 1-866-807-4755.