Welcome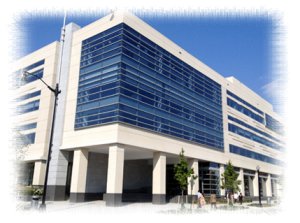 The National Public Safety Telecommunications Council (NPSTC)
will be holding a Full NPSTC Meeting in Washington, D.C. Come be a part of improving public safety communications and interoperability through collaborative leadership. Together we can create one unified voice for public safety.
Full NPSTC Meeting
Wednesday, September 28 and Thursday, September 29, 2016

Office of the Chief Technology Officer (OCTO)
200 I Street SE
Washington, DC 20003
Event Room: Multipurpose Room

Teleconference Call In:
(510) 227-1018 | Conference ID: 1927086#

Webinar Access Information:
https://join.me/npstcsupport1


Registration for this meeting is closed.
Courtyard Washington Capitol Hill/Navy Yard
140 L Street SE
Washington, District Of Columbia 20003 USA
(202) 479-0027
The Courtyard Washington Capitol Hill/Navy Yard hotel is close to the NPSTC Meeting space.
Embassy Suites Washington D.C. - at the Chevy Chase Pavilion
4300 Military Road NW
Washington, District of Columbia, 20015
(202) 362-9300
Weather
Washington, D.C. weather is mild compared to many parts of the United States. The capital region has four distinct seasons, although the weather can be unpredictable and varies from year to year.
Averages for September
Average high temperature: 80 F
Average low temperature: 62 F
Transportation
The Metro
Please see the
DHS S&T Invitational Travel
page for information.
Invitational travel is extremely limited. If you are selected to receive funding, the support office will contact you. If you have any questions, please contact support@npstc.org.
NEW: Virtual audience may send questions to support@npstc.org and we will address them during the Q&A portion of each presentation.
If you have any questions that do not require an answer at the meeting, please contact the Support Office at
support@npstc.org or 1-866-807-4755.