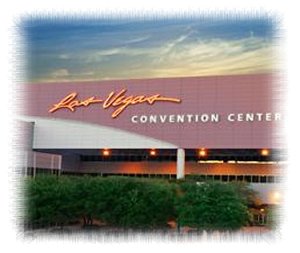 The National Public Safety Telecommunication Council (NPSTC) will be holding its next meeting in Las Vegas, NV, following the IWCE Conference. Please join us in improving public safety communications and interoperability through collaborative leadership. Together we can create one unified voice for public safety.
NPSTC Meeting
Friday, March 31, 2017 | 8:30 a.m. – 5:30 p.m. PT
Meeting Room: S231
NPSTC Booth: 3404
Wednesday, March 29, 2017 | 10:00 a.m. – 5:30 p.m. PT
Thursday, March 30, 2017 | 10:00 a.m. – 5:00 p.m. PT
www.iwceexpo.com
Panel Presentations
NPSTC Public Safety Broadband Update
Tuesday, March 28, 2017, 1:30 p.m. – 2:30 p.m. PT; *TM1
Town Hall Meeting
Moderator: Marilyn Ward, NPSTC Executive Director
Panelists: Barry Luke, NPSTC Deputy Executive Director; Chris Kindelspire, LMR LTE Integration & Interoperability Working Group Chair
Receive an update on public safety broadband requirements work being conducted by the National Public Safety Telecommunications Council (NPSTC), including technical and operational considerations for broadband deployable systems, LMR to LTE migration, including off network and radio ID, and the role of sensors and analytics in public safety.
Drones, Robots, and Public Safety
Thursday, March 30, 2017, 11:30 a.m. – 12:45 p.m. PT; *TH12
911 and Public Safety Track
Panelists:
Tom Sorley, NPSTC Technology and Broadband Committee Chair; Michael Britt, NPSTC Technology and Broadband Committee Vice Chair; Matt Rogers, UAS Commander, Michigan State Police; Matt Sloane, CEO, Skyfire Consulting
Receive an update from the NPSTC Unmanned Aerial Systems (UAS) and Robotics Working Group on evolving use of these systems to support first responders. This WG has been working with NIST, PSCR, FAA and FCC to catalog current uses of UAS and robotic technology, receive case study presentations from public safety organizations who have deployed UAS systems and develop a list of best practices. Get an overview of current technology in use by law enforcement, fire and EMS organizations plus a look at emerging trends with these devices. Learn about the regulatory environment impacting drones, UAVs and robots, and get a detailed list of best practices and current operational deployment profiles, including an overview of the development work by government and military labs to provide robot assisted response.
Location
Registration for this meeting is closed.
Accommodations
Visit Las Vegas and Conventions Visitors Authority, http://www.lvcva.com, for more information on Las Vegas.
Parking
The Gold Lot & Silver Lot #1 are closest to the North Hall, where IWCE 2016 will be held. The current parking fee is $10.00 (cash or credit cards) per space with in and out privileges. Anyone leaving the Las Vegas Convention Center and planning to return the same day can show their paid parking receipt for reentry. Overnight parking is prohibited on Las Vegas Convention Center property. Vehicles left on the property overnight will be towed at the owner's expense.
Weather
The weather in Las Vegas is part of what makes the town a top travel destination. With more than 300 days of sun every year, weather in Las Vegas is prefect for your business or vacation plans. The high temperatures during February are generally in the low 60's and the low's are in the lower 40's.
Transportation
Airport Shuttle
The most economical way to get to your hotel. Shuttles can cost less than $10 for Strip/Downtown. Check with your hotel for schedules. A few companies are listed below.
Ambassador/Ritz
Strip hotels: $7 ($13 round trip)
, Downtown hotels: $8.50 ($16.00 round trip), 
Off-Strip hotels: $8 ($14.50 round trip), 
Walk-up Limousine: $55 & up, 
Walk-up Sedan: $39 & up, 
Operates 7 a.m. - midnight, 
702-362-6200
, Location: Terminal 1 - Outside Baggage Claim Door #11, 
www.ambassadorlasvegas.com
Bell Trans
Strip hotels: $6.50 ($12 round trip), 
Downtown hotels: $8 ($15 round trip), 
Off-Strip hotels: $8 ($15 round trip)
, Walk-up Limousine: Starting at $48/hour (round trip required)
, Walk-up Sedan/SUV: Starting at $42/hour
, Stretch SUV: Starting at $110/hour, 
29-Passenger Coach: Starting at $80/hour
, Operates 24 hours, seven days a week, 
800-274-RIDE (7433) / 702-385-LIMO (5466)
, Location: Terminal 1 - Outside Baggage Claim Door #9
, www.bell-trans.com
CLS
Strip hotels: $6 - $12, 
Downtown hotels: $8 - $16, 
Walk up limousine service: $55/hour and up, Walk up sedan: $45/hour and up, 
Operates 24 Hours, 
702-740-4050
, Location: Terminal 1 - Outside Baggage Claim Door #13
, www.clsnevada.com
The Las Vegas Monorail
The Monorail travels from Sahara Ave to the MGM Grand 7 days per week from 7 a.m.-2 a.m., Monday-Thursday and until 3 a.m., Friday-Sunday. Visit website for location stops and ticket prices: www.lvmonorail.com.
Department of Business and Industry Nevada Taxicab Authority
http://taxi.nv.gov/Rider_Info/Approximate_Minimum_Rates_-_McCarran_Airport_to_Las_Vegas_Strip_Hotels/
Invitational travel is extremely limited. If you are selected to receive funding, the support office will contact you. If you have any questions, please contact support@npstc.org.
NEW: Virtual audience may send questions to support@npstc.org and we will address them during the Q&A portion of each presentation.
If you have any questions that do not require an answer at the meeting, please contact the Support Office at
support@npstc.org or 1-866-807-4755.