Communications Unit Training
The Communications Unit (COMU) plays a critical support role within the Incident Command System (ICS). ICS establishes basic principles, practical tools, and a definitive nomenclature and structure for supporting incident-based emergency response.
The Communications Unit Leader (COML) heads the Communications Unit and is responsible for integrating communications and ensuring that operations are supported by communications. The COML must understand ICS and local response systems to support the efforts of Incident personnel.
Roles & Responsibilities of COMU Personnel
Train-the-Trainer Courses
Position Task Books (PTBs)
Course descriptions, prerequisites and other requirements for these classes are listed separately on this website. OEC/ICTAP sponsored classes will only be available via a Technical Assistance request through a state/territory's Statewide Interoperability Coordinator (SWIC).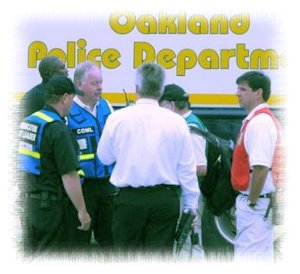 COMU Course & Prerequisite Details