Radio Interoperability Best Practices Working Group
Several major incidents in the U.S., including the death of 19 wildland firefighters in the State of Arizona, and the Washington D.C. area Navy Yard shooting have focused attention on the need for best practices involving radio programming, interoperability and training. In June of 2014, the NPSTC Governing Board approved the creation of the NPSTC Radio Interoperability Best Practices Working Group which will focus on programming guidelines, verification, testing and training.
Unlike most of the NPSTC working groups, it is not developing a minimum standard or set of requirements, but instead concentrating on creating a set of optimal practices, also known as "the Gold Standard" for each area. It is recognized that many agencies have difficulty achieving this level due to financial, political and policy restrictions. However, the report will help public safety agencies make incremental improvements in their operations while enhancing the safety of first responders.
The Radio Interoperability Best Practices Working Group anticipates adding statements to the project as these original statements have been addressed and is actively looking for interested participants and presents an opportunity for involvement from both the operational and technical viewpoints. Click on the "
Connect with NPSTC
" button on the right to join in this important endeavor.
Recent Activities and Accomplishments
BP #1 – Nationwide Interoperability Channel Naming and Usage
BP #2 – Interoperability Systems Change Management Practices
BP #3 – Training and Proficiency in the Management and Usage of Interoperability Equipment and Systems
BP #4 – Interoperability Relationships
BP #5 – Infrastructure Management
Best Practice Statement – The management of any interoperability infrastructure (IO Infrastructure) should maintain its readiness, reliability, resiliency, fault and failure notification, and availability status of frequencies and, if applicable, relevant sites.
The Best Practices in Production Include ...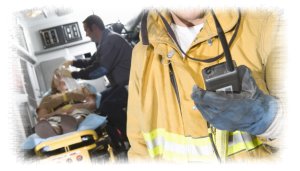 Best Practice Reference Documents
Other Radio IO BP Documents